The HPV genotype indicates risk
as well as the potential presence of
hard-to-detect adenocarcinomas
Adenocarcinomas are increasing in prevalence1 and more difficult to diagnose2-4 compared to squamous cell cancers.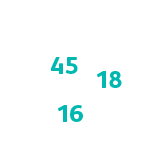 HPV 16, 18 and 45 account for 94% of HPV (+) adenocarcinomas.5 The BD Onclarity™ HPV Assay can help determine the risk for adenocarcinoma using extended genotyping.5
The proportion of adenocarcinomas is increasing1,2
Pap screening has dramatically reduced the incidence of squamous cell cancers but adenocarcinomas remain a challenge.1,2
In many countries, adenocarcinomas account for 20-30% of all cervical cancers.2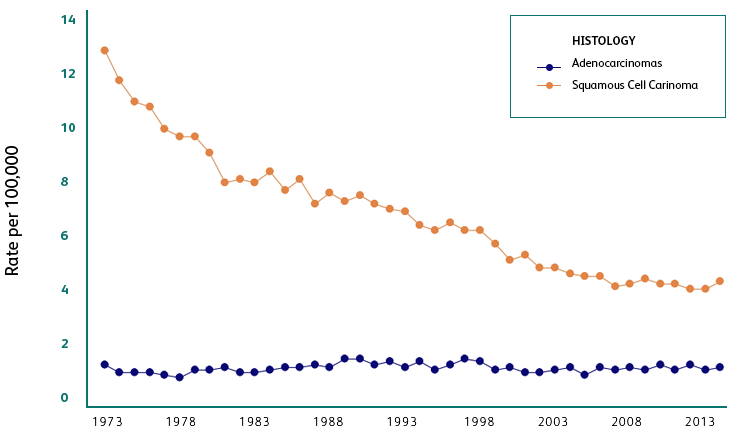 Adenocarcinomas are difficult to diagnose using cytology2-4
A study reported that 63% of adenocarcinomas showed normal cytology results.3
Delays in diagnosis could be responsible for the poorer prognosis associated with these cancers.2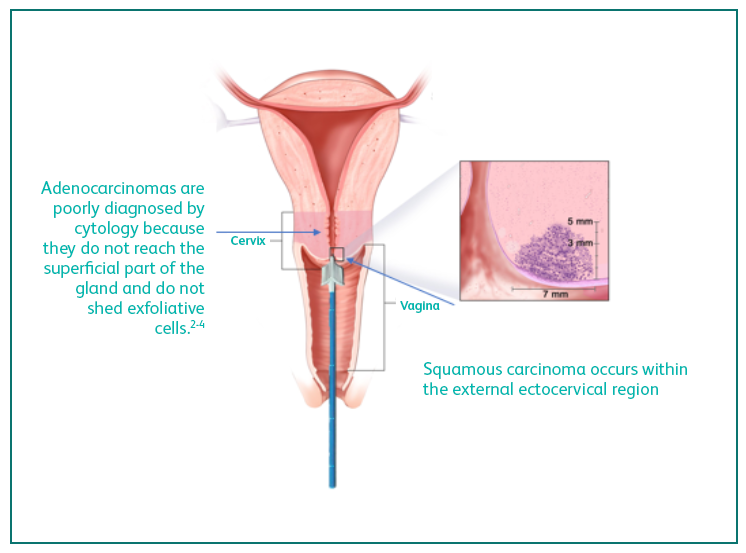 HPV 45 status informs on the risk for adenocarcinoma5,7
HPV 45 is the 3rd most common genotype for development of invasive cervical cancer behind HPV 16 and 18.5,7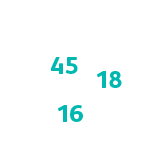 HPV 16, 18 and 45 account for 94% of HPV (+) adenocarcinomas.5
USING EXTENDED GENOTYPING, THE BD ONCLARITY™ HPV ASSAY GIVES YOU THE ABILITY TO DETECT THE MOST RELEVANT HPV TYPES ASSOCIATED WITH INCREASED RISK OF DEVELOPING CERVICAL ADENOCARCINOMA5,7 AND MONITOR FOR PERSISTENCE.8,9
Learn more
The value of extended genotyping
HPV, human papillomavirus.
Adegoke O et al. J Womens Health. 2012;21(10):1031-1037.
Kyrigou M et al. Br J Cancer. 2020;123(4):510-517.
Katki HA et al. Lancet Oncol. 2011;12(7):663-672.
Vaughan LM and Malinowski DP. Rev Bras Ginecol Obstet. 2019;41(5):357-359.
de Sanjose S et al. Lancet Oncol. 2010;11:1048-1056.
National Cancer Institute. SEER Cancer Statistics. Available from: https://seer.cancer.gov.
Bruni L et al. ICO/IARC Information Centre on HPV and Cancer (HPV Information Centre). Human Papillomavirus and Related Diseases in the World. Summary Report 22 January 2019.
Elfgren K et al. Am J Obstet Gynecol. 2017;216(3):264.e1-7.
Bodily J et al. Trends Microbiol. 2011;19(1):33-39.